Last Sunday parishioners welcomed volunteers from the Southampton and Winchester Visitors Group (SWVG) at the three Sunday Masses at St Peter's, and many took part in the national Orange Heart Campaign to indicate that we stand by refugees.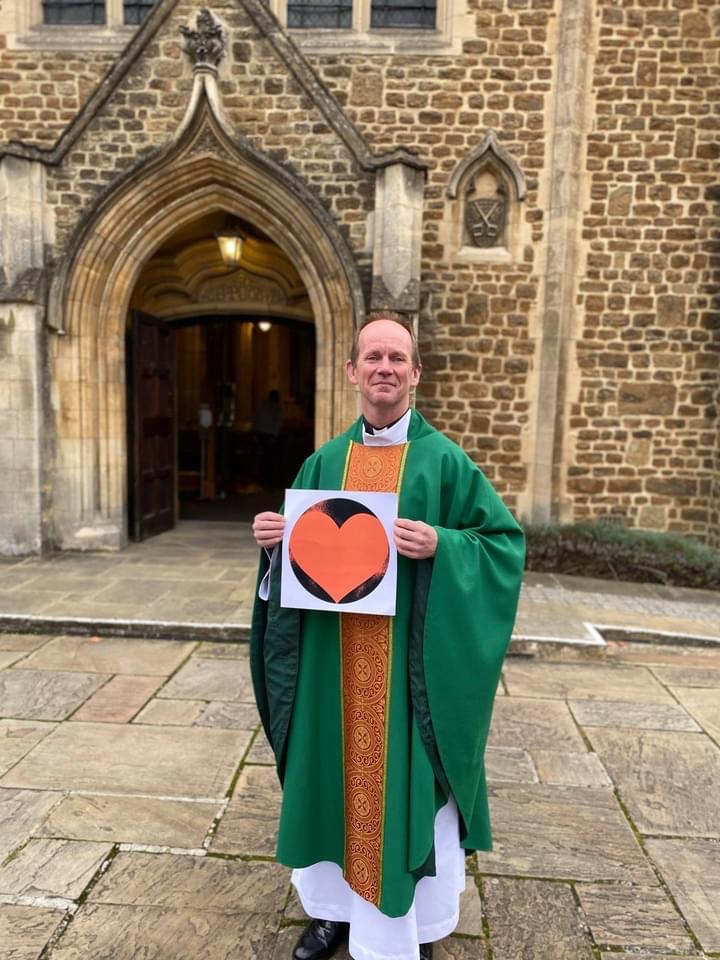 St Peter's has long supported SWVG, a local charity that assists refugees and people seeking asylum. SWVG has joined Together with Refugees (TWR), a UK-wide coalition of over 300 organisations, and was asking parishioners to join the "Show your Heart" campaign. Volunteers photographed people individually or in family groups, holding a heart with the words "Together with Refugees" printed on it. People were fantastic, and very willing, and we took nearly 100 photographs. The photos will form part of a moving picture display at various events and ultimately will be sent to TWR in London to be added to a national photo board.
If you did not get an opportunity to be photographed and would like to, please email Lesley at Lesley.Sheldonbrowning@outlook.com and she will send you some hearts with details of how you can be involved. We also have posters for your window or car, and stickers.
Download a copy of the post by clicking on the following link: https://catholicwinchester.org.uk/wp-content/uploads/2021/10/OHC.pdf