Our parish is a home away from home and if you are new, we want you to know that you belong here

There's a lovely feeling of new beginnings and big ideas in the Parish, with the start of Advent, the new church year and our preparations for Christmas and the birth of Jesus. We invite you all to be a part of our celebrations and to be…
"
Filled with the Spirit

"

This year we have our very own interactive Advent Calendar! (see below) and an opportunity for you to receive daily Advent reflections from Fr Mark to your inbox (click here to sign up).

Have a blessed Advent…

---
Please click on the buttons below for:
The Holy Spirit in Scripture
The recordings of Deacon Martin's series on the Holy Spirit are available here if you missed the course, or would like to revisit some of the sessions.
---
---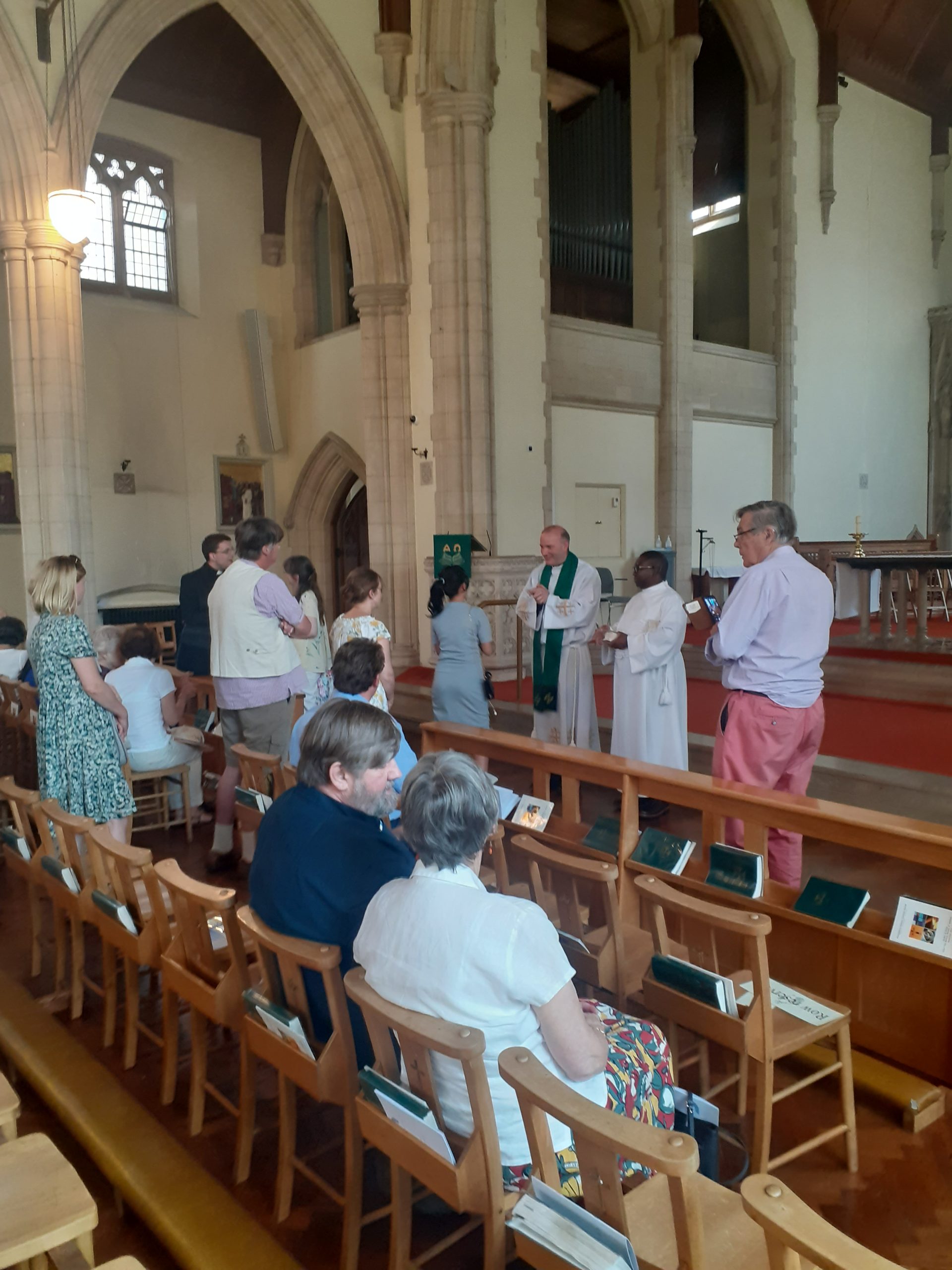 If this is your first visit, or you've been away for a while, please get in touch
We'd love to hear from you
Perhaps you found one of our services online or you are thinking about life. Are you looking for something?
Let us tell you about what we have to offer. Please have a look round this website or visit our Facebook page, read the newsletter or email us.
If you are interested in learning more about the Catholic Church, or becoming a Catholic, find out more here
---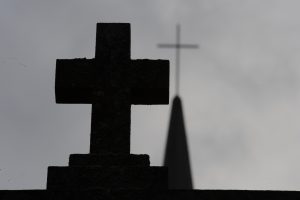 Details of our churches below, with times of Sunday Masses
For weekday Masses at St Peter's & St Gregory's, and for Adoration and Morning & Night Prayer at St Peter's, please look at this week's newsletter.
We continue to broadcast all services from St Peter's church on You Tube, and there are public Masses in all the churches
Click here for our Christmas Mass times
---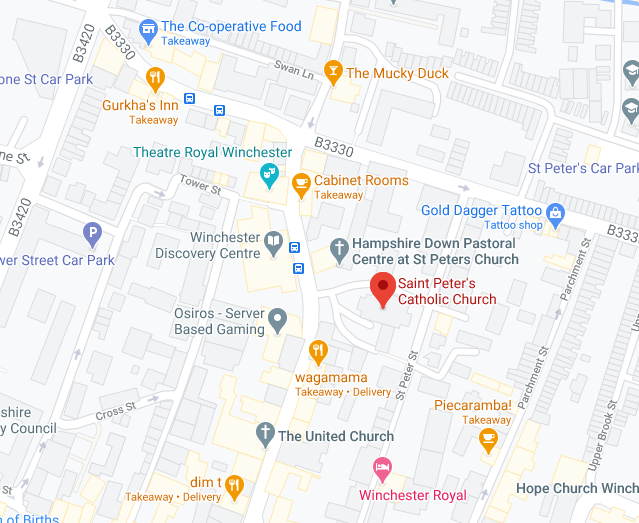 St Peter's Church
Jewry Street
Winchester
Hampshire
SO23 8RY
Sunday Masses: vigil Mass, 5.30pm Saturday, then 8am, 10.30am & 5.30pm Sunday – all public and livestreamed

There is also Mass every weekday, morning Mass & confession on Saturdays, and regular Eucharistic Adoration – see newsletter for full details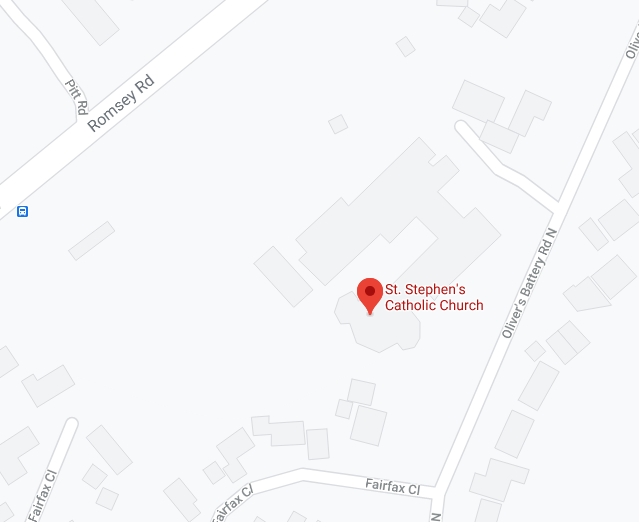 St Stephen's Church
Oliver's Battery Road
Winchester
Hampshire
SO22 4JB
Sunday Mass 9.15am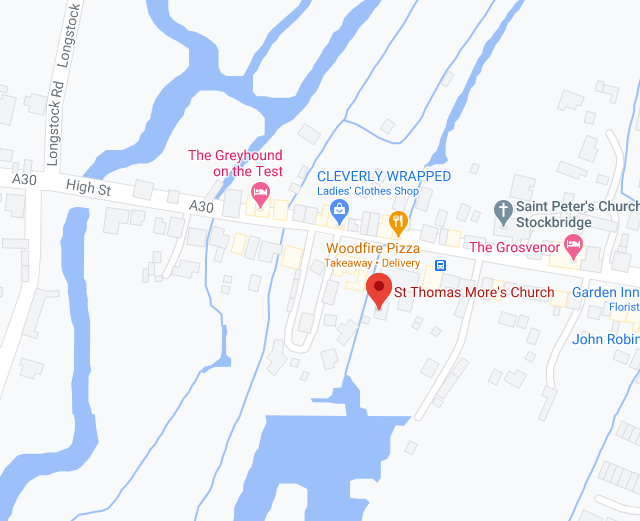 St Thomas More's Church
High Street
Stockbridge
Hampshire
SO20 6HD
Sunday Mass 9am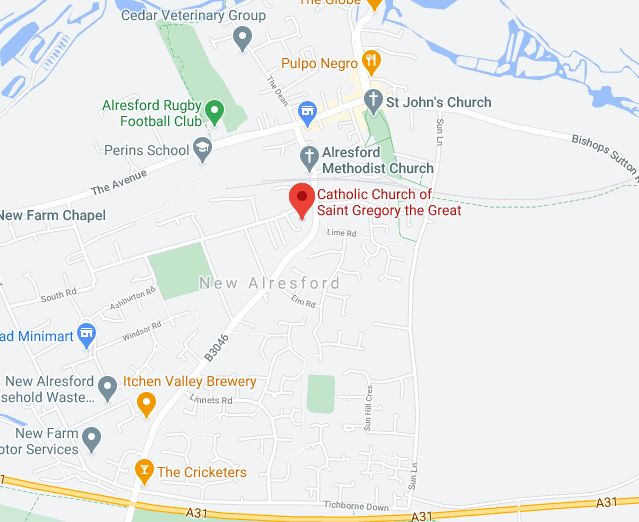 St Gregory the Great's Church
1 Grange Road
Alresford
Hampshire
SO24 9HB
Sunday Mass 11am
Weekday Masses, Tues & Fri, 10am
---