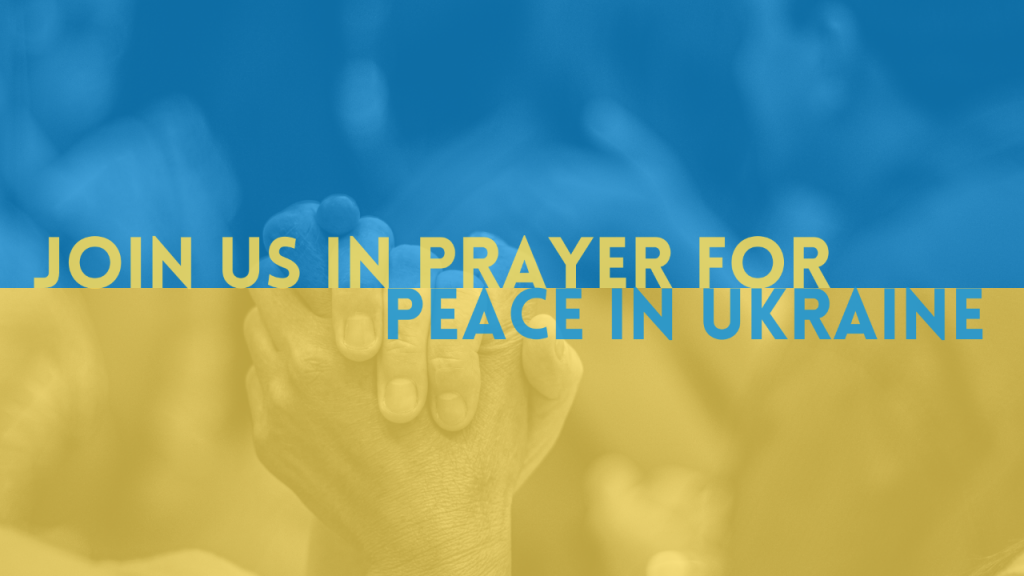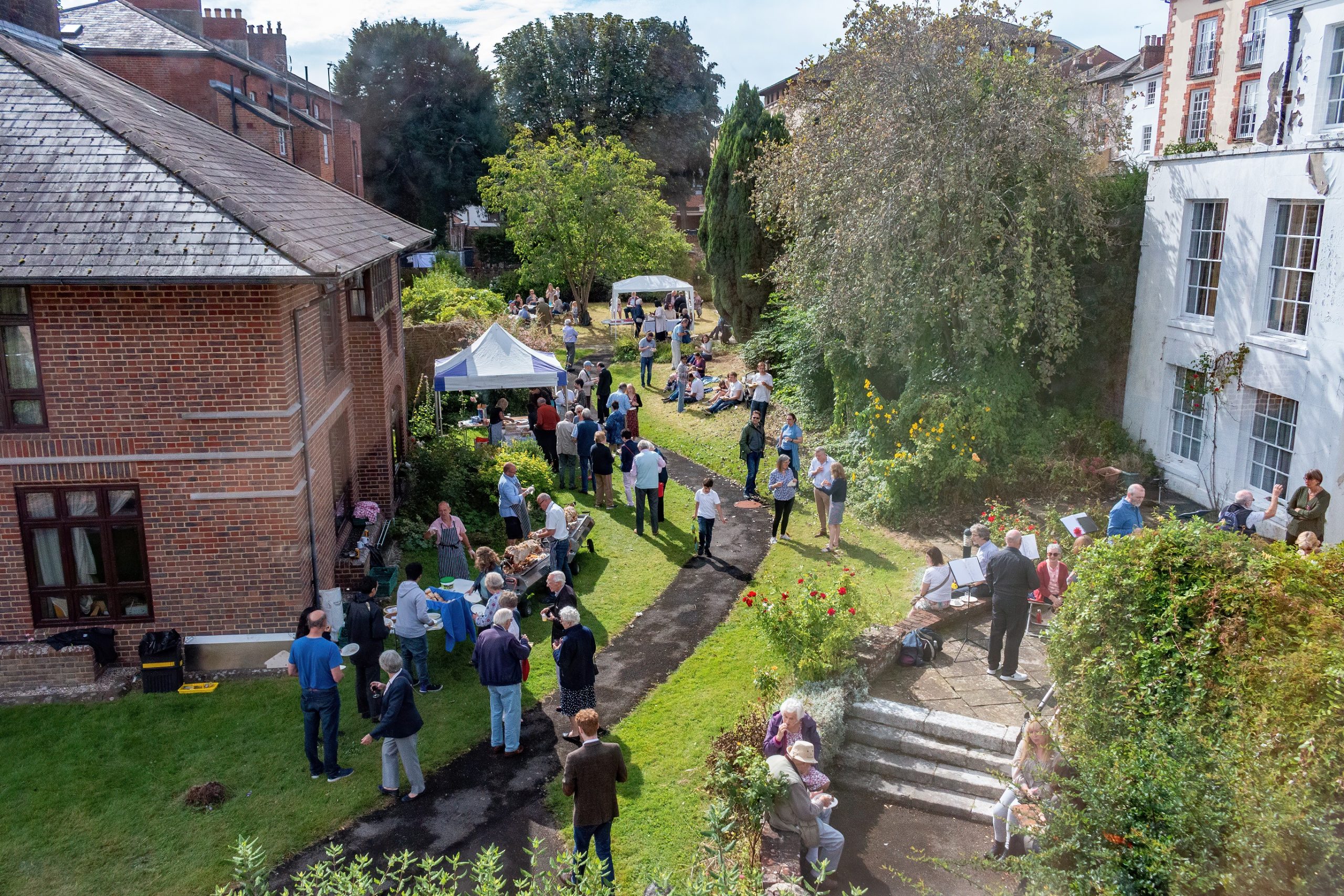 Welcome to our parish
We are the vibrant Catholic community based in and around Winchester
Our parish is a home away from home and if you are new, we want you to know that you belong here
To go straight to details of all our four churches, and weekend Mass times,
click here – for weekday Masses see newsletter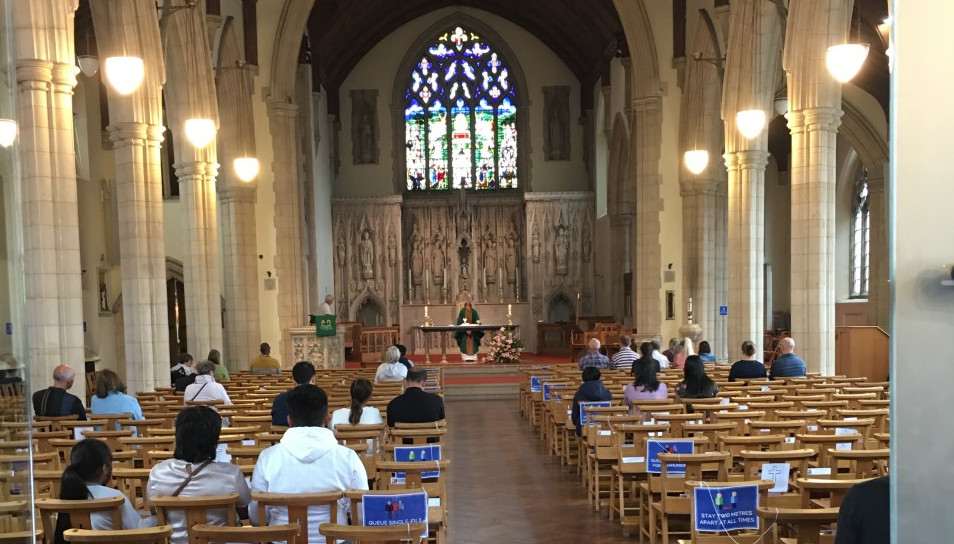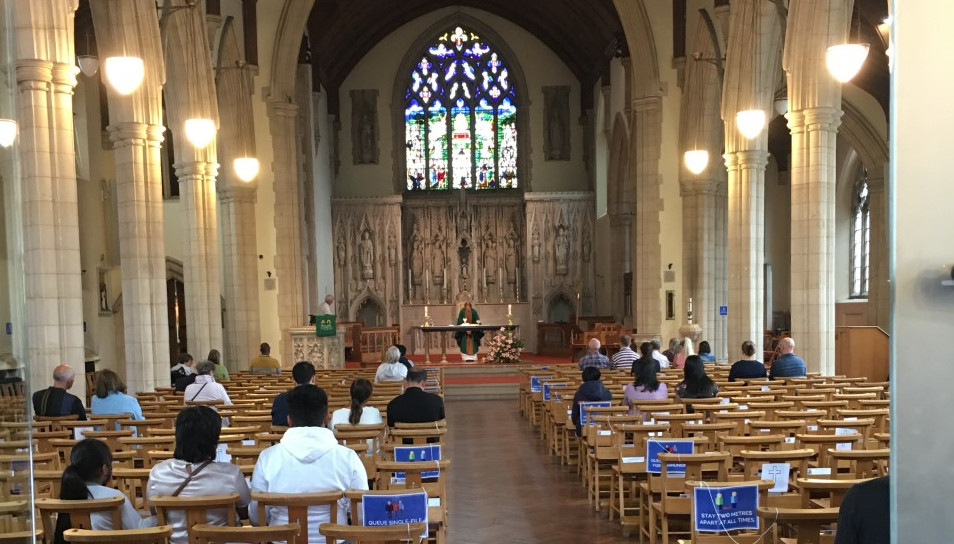 If this is your first visit, or you've been away for a while, please get in touch
We'd love to hear from you
Perhaps you found one of our services online or the pandemic made you think about life. Perhaps you are looking for something?
Let us tell you about what we have to offer. Please have a look round this website or visit our Facebook page, read the newsletter or email us.
Synod Process
Outreach News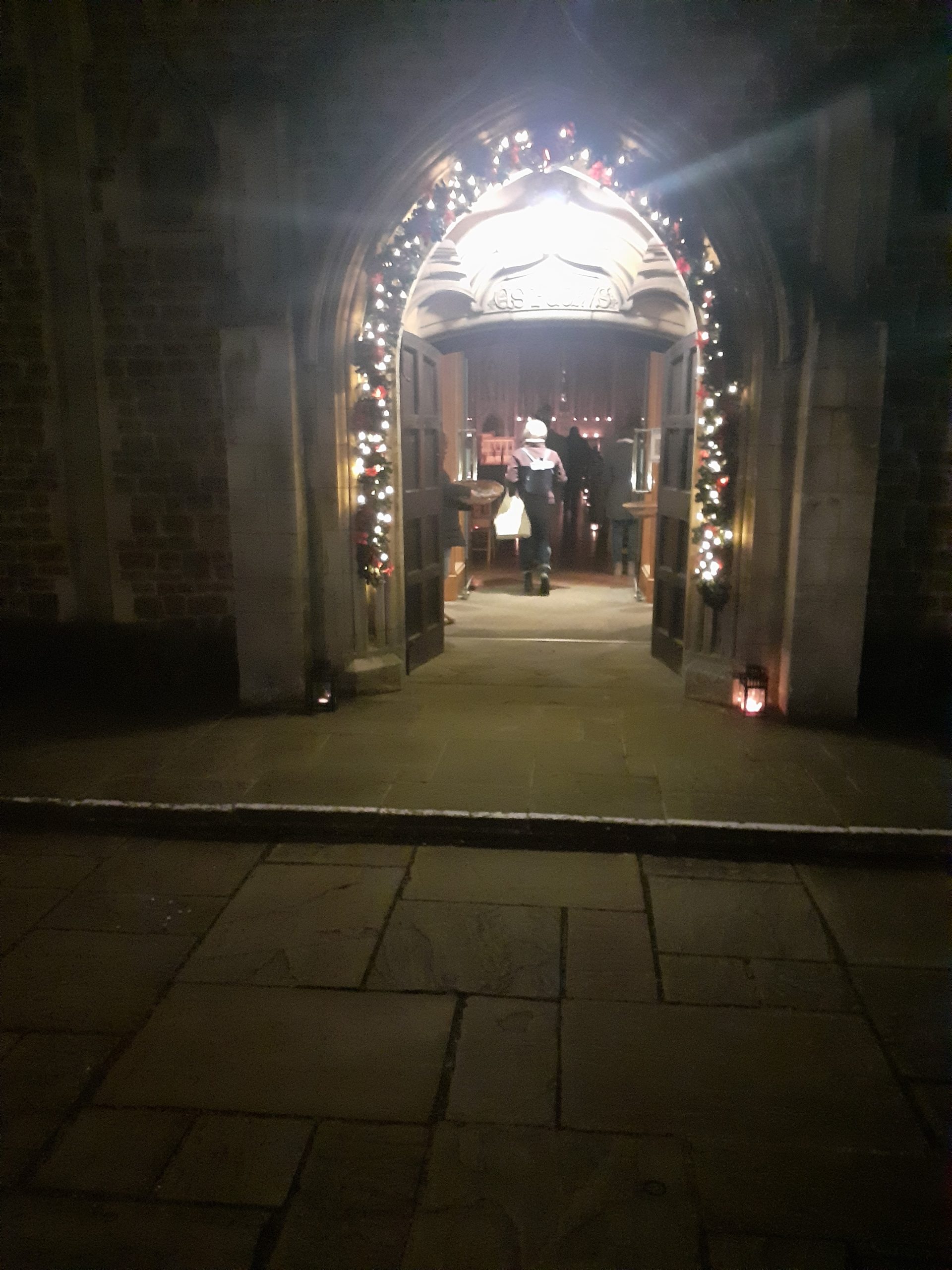 We continue to broadcast all services from St Peter's church on You Tube, and there are public Masses in all the churches
Please click here to take part in any livestream service
Click here if you wish to see recorded services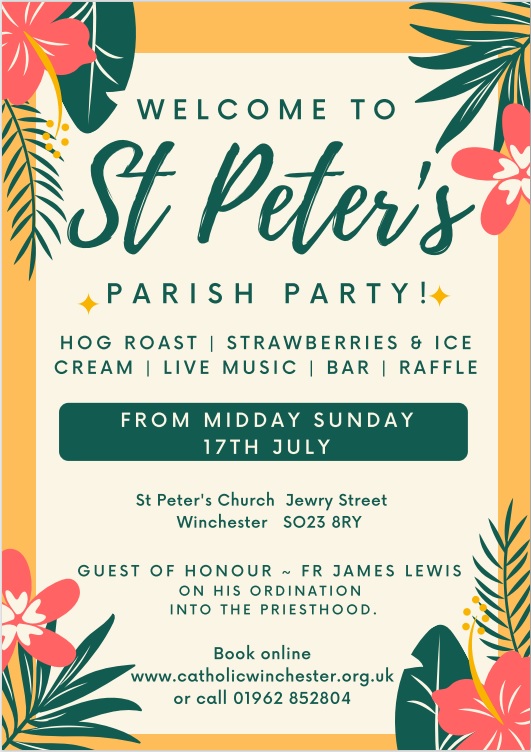 Book for party online here,   or by phoning the Parish Office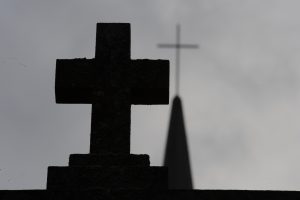 Details of our churches below, with times of Sunday Masses
BOOKING FOR SUNDAY MASS IS NO LONGER REQUIRED
For weekday Masses at St Peter's & St Gregory's, and for Adoration and Morning & Night Prayer at St Peter's, please look at this week's newsletter.
---
---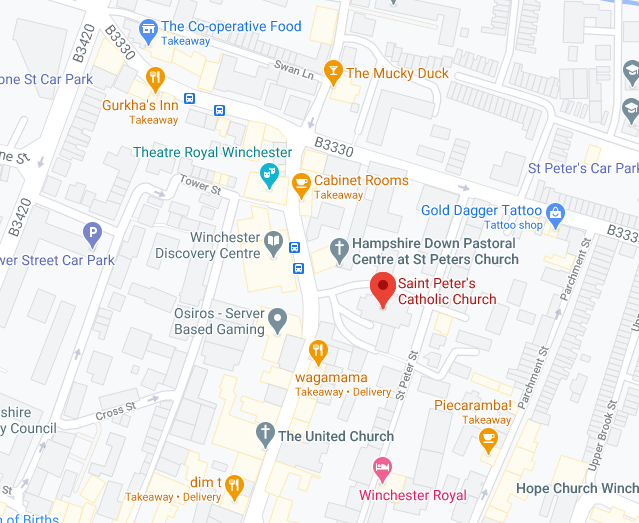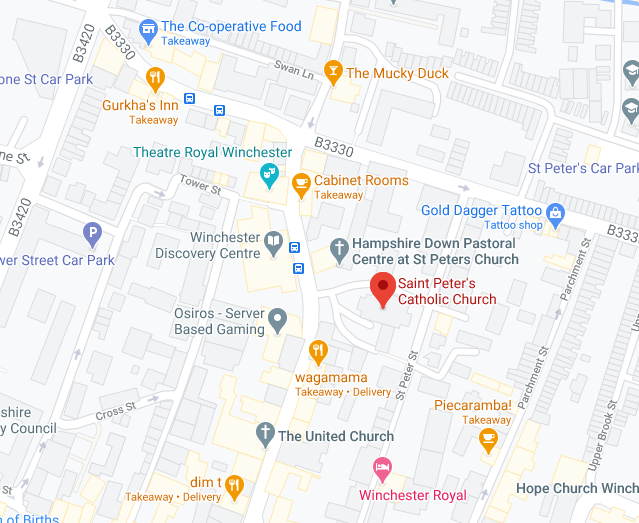 St Peter's Church
Jewry Street
Winchester
Hampshire
SO23 8RY
Sunday masses: vigil mass, 5.30pm Saturday, then 8am, 10.30am & 5.30pm Sunday – all livestreamed

There is also mass every weekday, morning Mass & confession on Saturdays, and regular Eucharistic Adoration – see newsletter for full details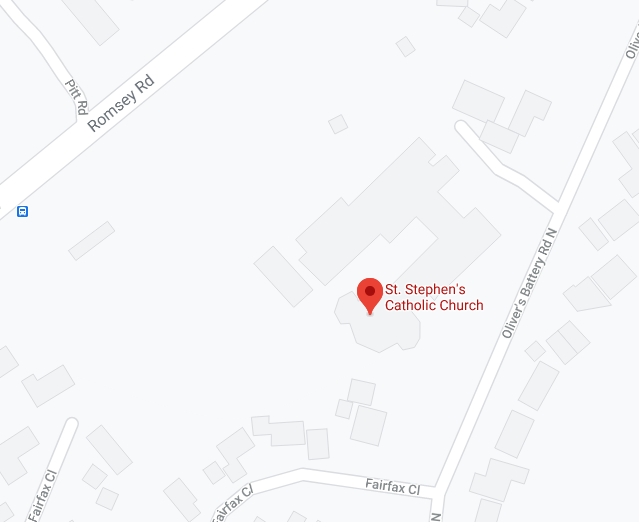 St Stephen's Church
Oliver's Battery Road
Winchester
Hampshire
SO22 4JB
Sunday mass 9.15am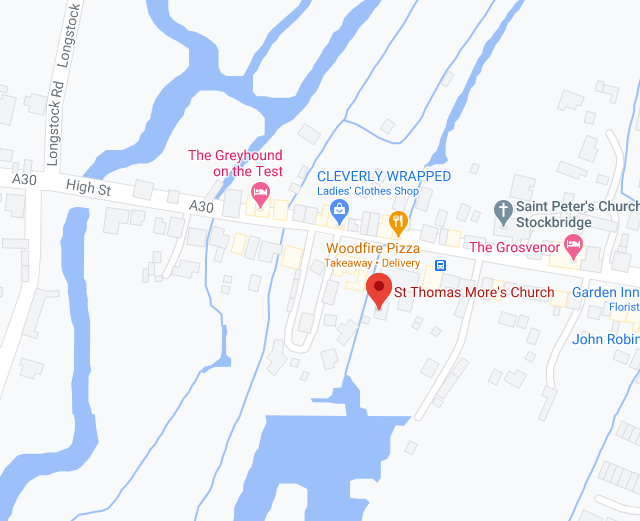 St Thomas More's Church
High Street
Stockbridge
Hampshire
SO20 6HD
Sunday mass 9am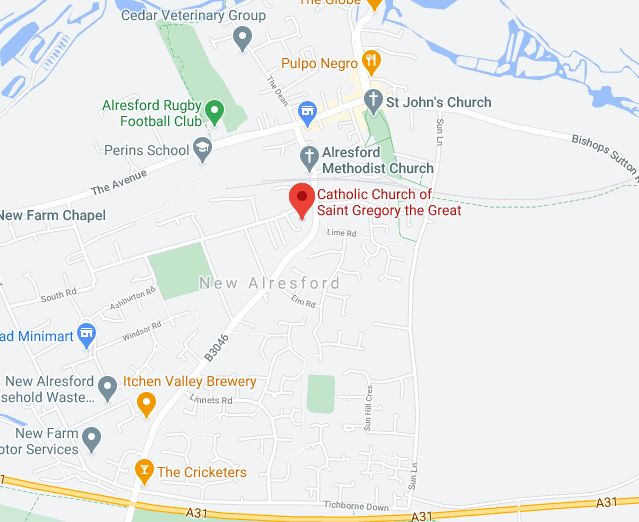 St Gregory the Great's Church
Grange Road
Alresford
Hampshire
SO24 9HD
Sunday mass 11am
Weekday masses, Tues & Fri, 10am
---