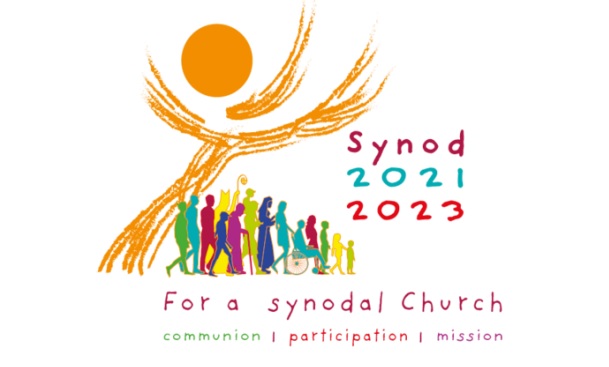 WE WANT TO HEAR YOUR VIEWS
Pope Francis has asked the whole Church to go out and discern what changes are needed to achieve its mission in our world. It is called a Synod.
We are running 90-minute Listening Sessions in the 2nd and 3rd week of February with in-person and Zoom options.
Listening Church Meeting Plan
Advance registration required for Zoom sessions only.
Enquiries to: listening@stpeterswinchester.org.uk
These are listening events – not debates. The Church wants to listen to everyone in the Church and outside the Church – to other Christians, to other religions, and to people who feel shut out by the Church.
Please join us. Everybody's vision of the future for our Church matters. But you won't be obliged to speak!
This does not have to be a formal process.  Would you be interested in organising your own group? Perhaps with friends over a meal? Or discussing the topics raised within your own family and listening to their views.  Download a facilitator guide and feedback form. Send your completed forms to listening@stpeterswinchester.org.uk by Friday 25th February.
And for any other question you may have about the Synod process in our parish, please email: listening@stpeterswinchester.org.uk.
MORE INFORMATION
Listening Church intro – what can I expect?
Listening Church intro – participant sheet
Questions: listening@stpeterswinchester.org.uk
FROM OTHER SOURCES
The Bishops' Conference of England and Wales
More detailed description from Bishops' Conference
WHAT HAPPENS AFTER WE HAVE MET?
The parish organising team will be collecting reflections from all our groups into a summary for the Diocesan team. Portsmouth Diocese's own synthesis of parish feedback will in turn contribute to a national and then European process, before being sent to the team at the Vatican preparing the Synod on Synodality, which meets in 2023.