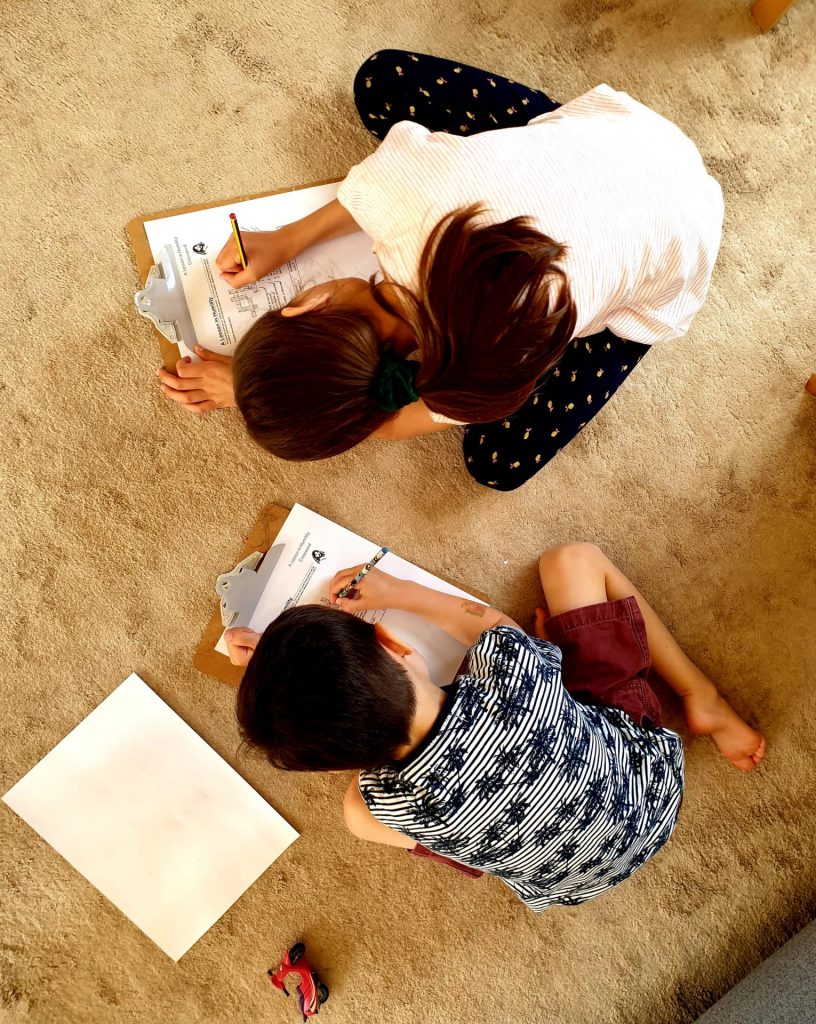 The weekly children's liturgy takes place online via the Zoom platform
The sessions take place at 9:30am – 9:50am on Sundays, so you are then free to join in with the 10am livestreamed Mass afterwards.
To make the sessions as secure as possible, you will need to pre-register here
You will receive an email with individual joining link (please don't share this with anyone) and a few safeguarding reminders.
PLEASE NOTE: there will be Children's Liturgy on Palm Sunday, 28th March, and after that there will be a short break for Easter, back on 25th April.
Don't forget the two special Family Events at Easter
Maundy Thursday Family Liturgy on Zoom – 4pm   All are welcome to join us for a short family service on the theme of the washing of the feet on Zoom. The liturgy will comprise the reading of the Gospel, a short reflection from Fr Mark, washing of each other's feet in our homes and concluding with a prayer and blessing. You are invited to have a bowl of water and towel ready!
Good Friday Way of the Cross on Zoom – 10am  All are very welcome to join us as a number of families from the parish take us through the Gospel narrative of Jesus' Passion and Death. Fr Mark will then lead a short reflection, which will be followed by Veneration of the Cross in our own homes. If you have a crucifix or picture of the crucifixion at home, please have it to hand.

Join the Zoom meetings using this link: https://us02web.zoom.us/j/4388694572?pwd=ODJEdHJWSFIxcUsvclRiRmpSNDlDQT09
Meeting ID: 438 869 4572  Passcode: 376428
IF YOU WOULD LIKE MORE RESOURCES FOR THE EASTER SEASON, there is a free downloadable Children's Way of the Cross available from the Catholic Truth Society: click here to reach the page.
And, the pastoral team has prepared a marvellous list of ideas and resources – you can find it here and print it out. It begins of course with our own Fr Mark and the Mat Carriers videos… you can find the latest one in the news section of the homepage.
Here are the colouring & activity sheets for Palm Sunday, 28th March : click on each image to reach a printable PDF.